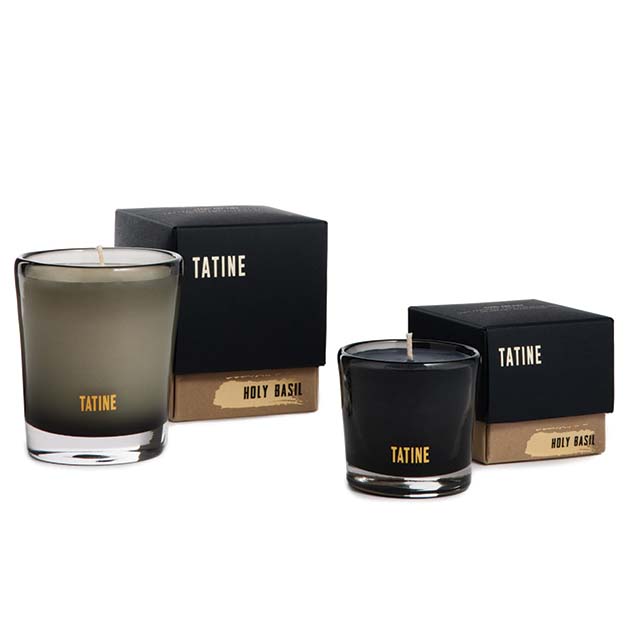 Tatine Holy Basil
$ 49.00
FRAGRANCE NOTES 
Dark green herbal notes blended with wild meadow grasses, cannabis, and sacred basil. Drops of dark violet oil, anise, and garden mint round out top notes of Absinthe, clove buds, and green vine tomato. A spiritual ceremony, an offering.
DETAILS

**All candles currently come in our expressive Limited Edition packaging for Spring 2022, as shown**
CLASSIC 8 OUNCE
up to 50 hours of a delicate fragrant atmosphere when burned properly.
---