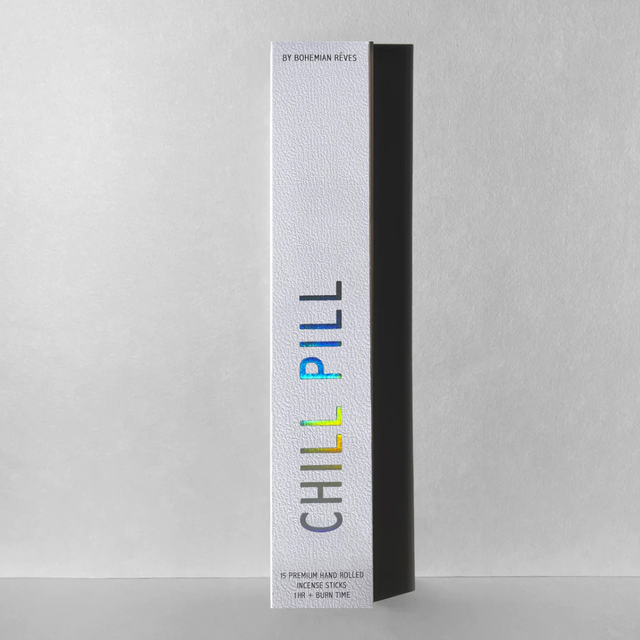 Bohemian Rêves Hand Rolled Botanical Incense Sticks - Chill Pill
$ 20.00
Notes of eucalyptus, peppermint, cedarwood, vanilla and clean musk.

Very aptly named. This babe was born to be your breather. The invigorating scent of eucalyptus and peppermint oil stimulates the senses which not only helps refresh and re-energize the body, but also has a calming, soothing effect on the mind. It's also a game changer to reduce stress and help balance your mood.

Infused with natural essential oils, including eucalyptus, peppermint, cedarwood and patchouli.

Clean burning luxe fragrances free from parabens, phthalates and carcinogens.

CAUTION: Always burn on a heat resistant surface or using an incense burning stand. Burn with proper ventilation. Do not directly inhale smoke. Do not brush anything against the glowing tip of the incense. Never leave incense burning while unattended. 
---