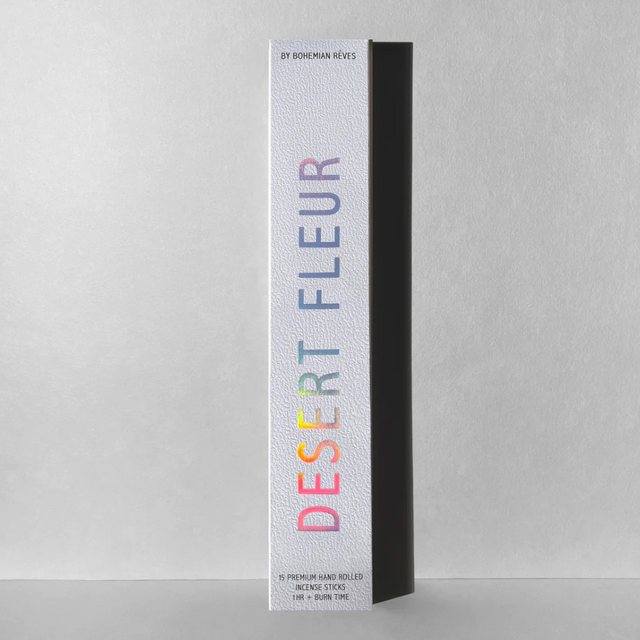 Bohemian Rêves Hand Rolled Botanical Incense Sticks - Desert Fleur
$ 22.00
Notes of aromatic patchouli, grounding rosewood and delicate vanilla.
Where warm summer nights meet sweet sultry days we've captivated this rare and intoxicating beauty with balancing notes of grounding rosewood and delicate vanilla flower.
"For a camping trip in the Sonoran Desert: hand-crafted in St. Petersburg, Florida, but its vibes evoke the spirit of the southwest. One spritz of the patchouli-forward, vanilla-laced fragrance and you're standing among the cacti in saguaro national park".
-Condé Nast
Clean burning luxe fragrances free from parabens, phthalates and carcinogens.
CAUTION: Always burn on a heat-resistant surface or using an incense burning stand. Burn with proper ventilation. Do not directly inhale smoke. Do not brush anything against the glowing tip of the incense. Never leave incense burning while unattended.
---